Ancient Seas #3 — An Adjustable Utah Red Horn Coral Fossil Ring in Oxidized Sterling Silver and 14kt Gold — Size 8 to 9
Regular price

Sale price

$415.00
Long before the dinosaurs, there was this coral. 
This red horned coral once lived in Utah about 340 million years ago, back when nearly the entire state was covered under a sea.
This brilliant natural crimson hued fossil has been set in an oxidized silver setting with a wide and low dome band. Being slightly flexible by leaving an open band and finished with 14kt gold accents at the opening.
The face of the coral is approximately 0.65 inches by 0.7 inches.
The low domed band is 0.4 inches in width and is slightly adjustable, best fitting sizes 8 to 9.
As reminder, please no swimming, bathing or heavy exercise with this ring. Please also no polishing or buffing as that will remove its lovely oxidation.
Thank you for your interest in my work.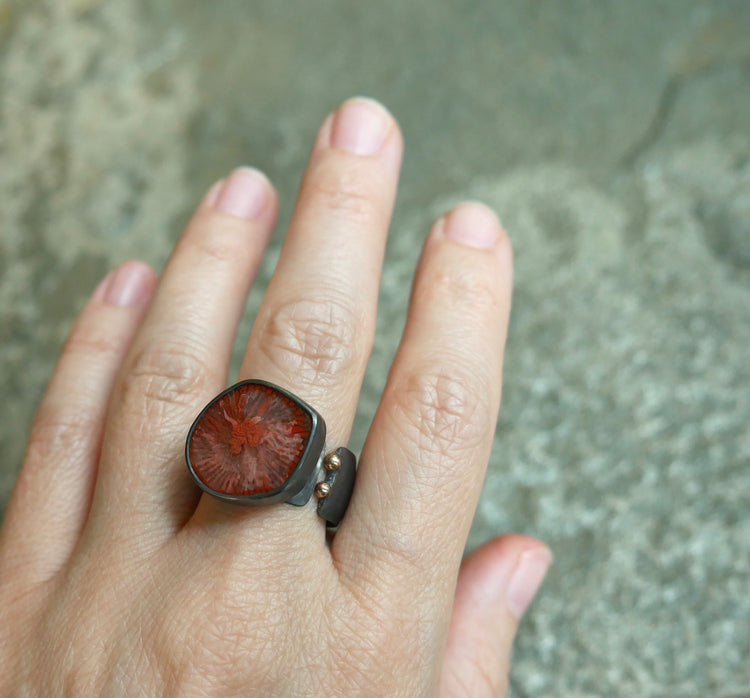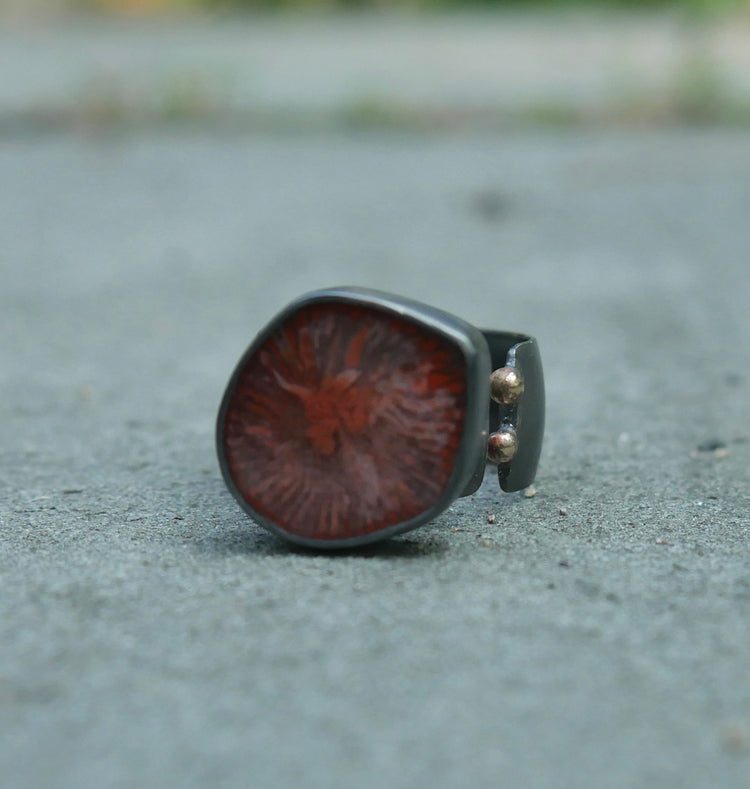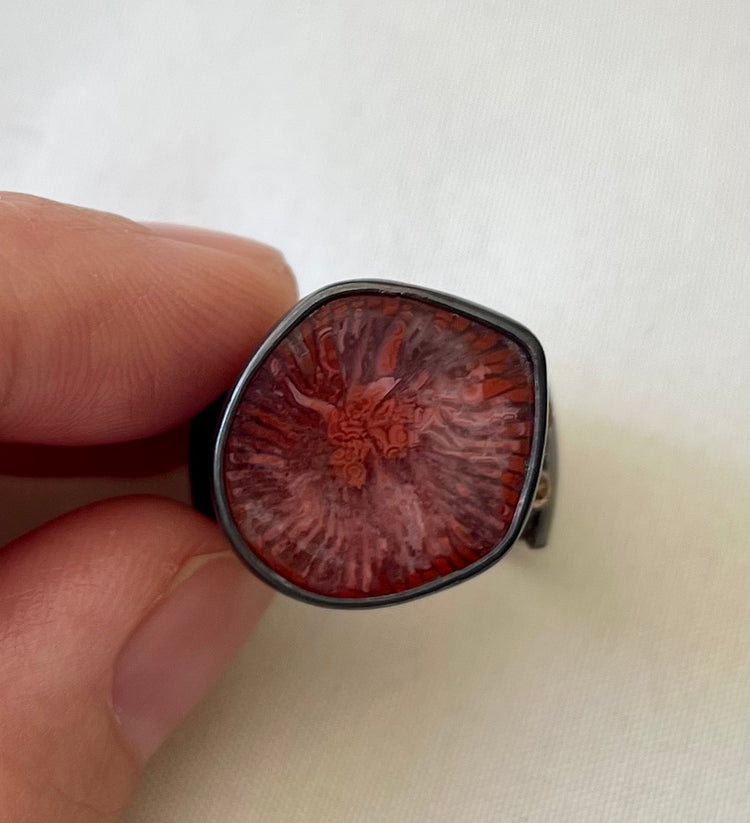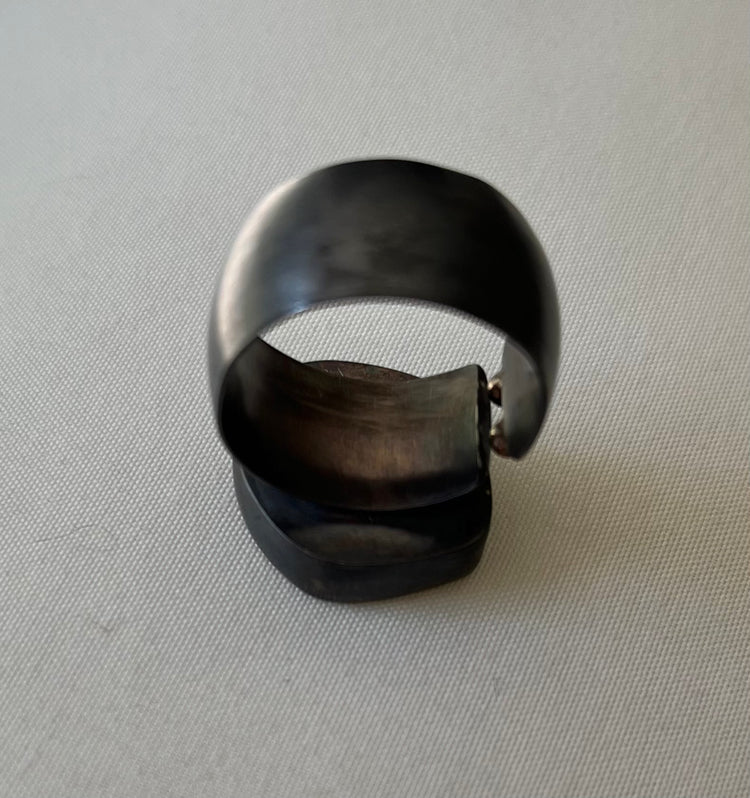 Reviews



So beautiful. The stone is like a dreamy landscape that's so peaceful to look at. I love how this artist puts the moon and/or sun behind it. really sets off the piece. I definitely will be back to buy more pieces! And the the shipping was so lightning fast!!!!
This is utterly beautiful and her packaging/presentation top-notch. Shall be a gift for my daughter!
My dendritic ring turned out to be even MORE AMAZING in real life. I love it so much! The work and detailing is so good. It's perfect!
Love my new earrings the stones are gorgeous and the workmanship is impeccable!
Today I received this unique and beautiful ring in Japan!! Thank you Melissa for shipping quickly . I will gaze at this ring all the time. Thank you !!