Once in a Blue Moon — A Blue Opalized Wood Statement Pendant Necklace in Sterling Silver
Regular price

Sale price

$568.00
This one…. This one.
Bold and Beautiful.
This natural blue opalized wood, petrified for millennia. It's difficult to imagine this here was once part of an ancient tree. It almost seems some kind of spellbinding magic that an old tree trunk can do this.
I was inspired by the Blue Moon we had last week. I had held this big, bold, magnificent and naturally blue beauty up to the light… and it dawned on me….
The ancient veining in this petrified tree offers deep indigo hued striations. Wrapped in fine silver, and set in such a way on top of a partially opened sterling back, allows the light to pass, offering a view reminiscent of a rolling hillside and blue moon rising over the water. Look closely and you can almost see reflection of the "blue moon" rippling on the water, which is even more prominent with light flashed behind the stone.
Almost as if it were hidden, until light shines from behind.
This stunning stone is 1.35 inches in diameter and including the bail, measures 1.9 inches from top to bottom. The sterling hand detailed chain uses a combination of ovals and balled-bars as links, and completes with an oblong oval clasp in the back.
This piece incorporates recycled silver, as my other pieces and is all completed by my hand, using no power tools or harsh chemicals in the process.
As a reminder, please no submerging my jewelry in liquids, as refraining from doing so will prolong the silvers' luster.
Thank you for your interest in what I create.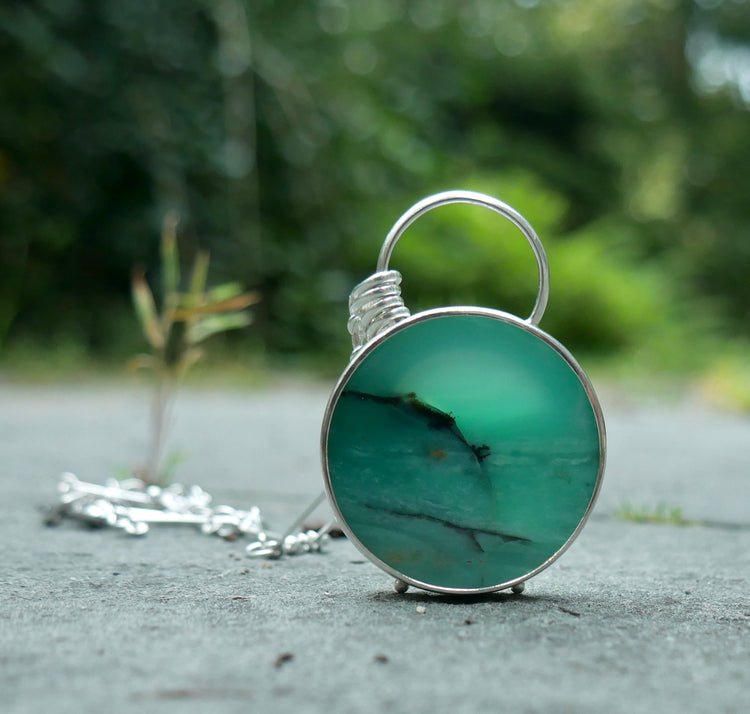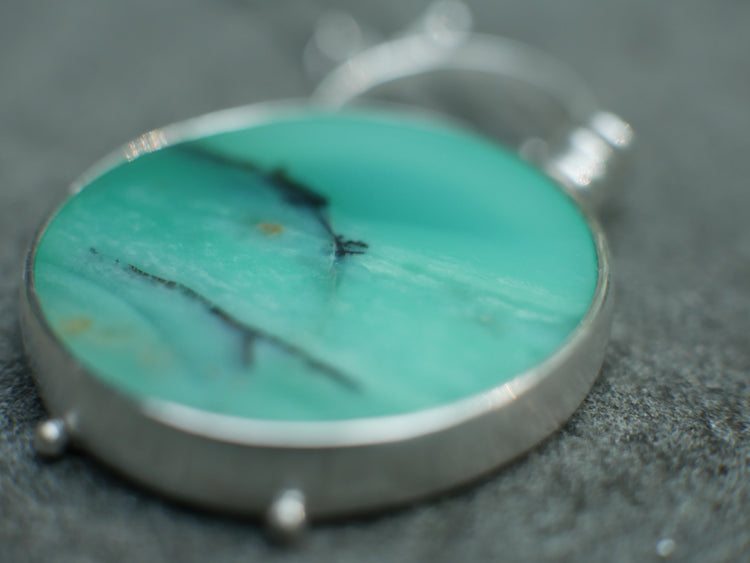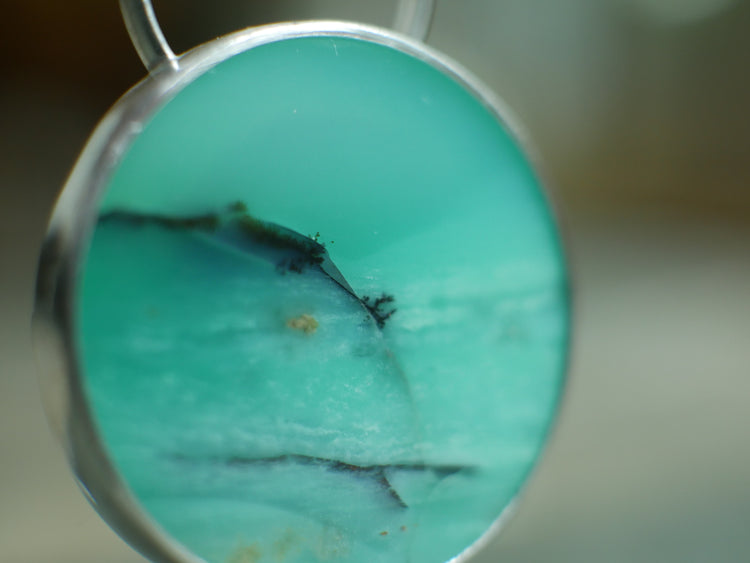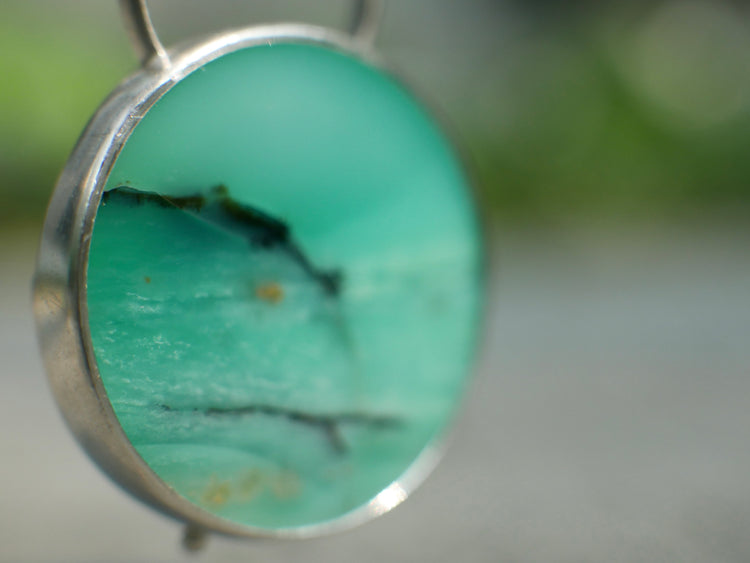 Reviews



So beautiful. The stone is like a dreamy landscape that's so peaceful to look at. I love how this artist puts the moon and/or sun behind it. really sets off the piece. I definitely will be back to buy more pieces! And the the shipping was so lightning fast!!!!
This is utterly beautiful and her packaging/presentation top-notch. Shall be a gift for my daughter!
My dendritic ring turned out to be even MORE AMAZING in real life. I love it so much! The work and detailing is so good. It's perfect!
Love my new earrings the stones are gorgeous and the workmanship is impeccable!
Today I received this unique and beautiful ring in Japan!! Thank you Melissa for shipping quickly . I will gaze at this ring all the time. Thank you !!