Two Sides of the Mountain — A Pair of Polychrome Landscape Jasper Dangle Earrings in Oxidized Silver and 14kt Gold
Regular price

Sale price

$239.00
Mountains have formed inside these Polychrome Jasper Agates. Tiny landscapes leaving big impressions.
Looking as if the mountains have been split, these softly polished agates have been wrapped in fine silver and backed on sterling and then oxidized. My slow process oxidation method involves using no traditional harsh chemicals. A time consuming process that because natural, gives a soft variety of deep cobalt blues, and dark browns mixed with smokey grays.
Completed with 14kt gold accents at the bottom and hanging from petite oxidized silver ear wires.
This pair measures 1.7 inches in total length, while the stones themselves measure 1.1 inch long by 0.55 inches wide.
These are handmade and one of a kind. I have created these in an eco-friendly manner — from hand with no harsh jewelers chemicals and no power tools.
The old fashioned way.

Thus, it has taken me a considerable amount of time compared to using other modern jewelry techniques. Therefore, file marks, as well as asymmetries are all part of the hand-fashioned process.
As a reminder, no polishing is necessary for these oxidized silver earrings, as polishing or buffing will remove their patina.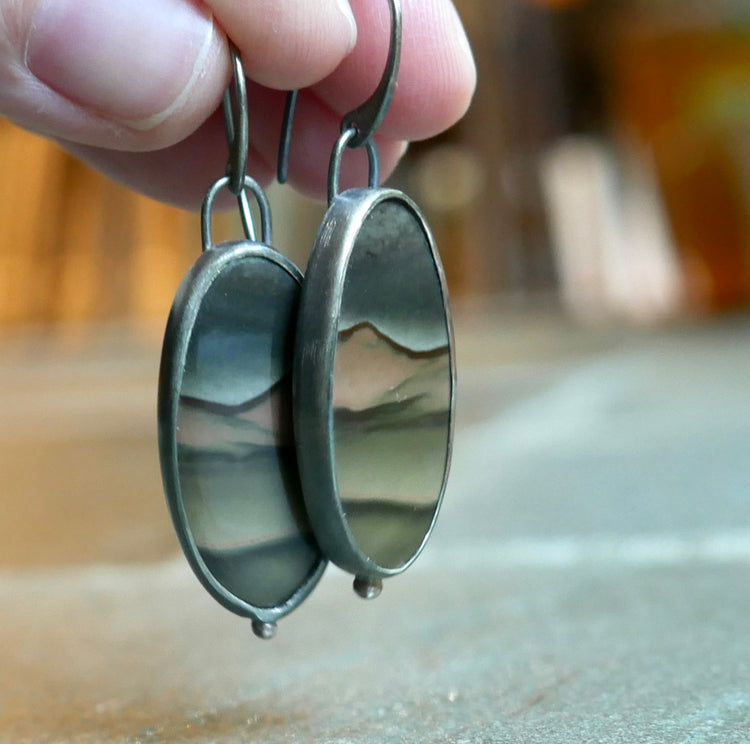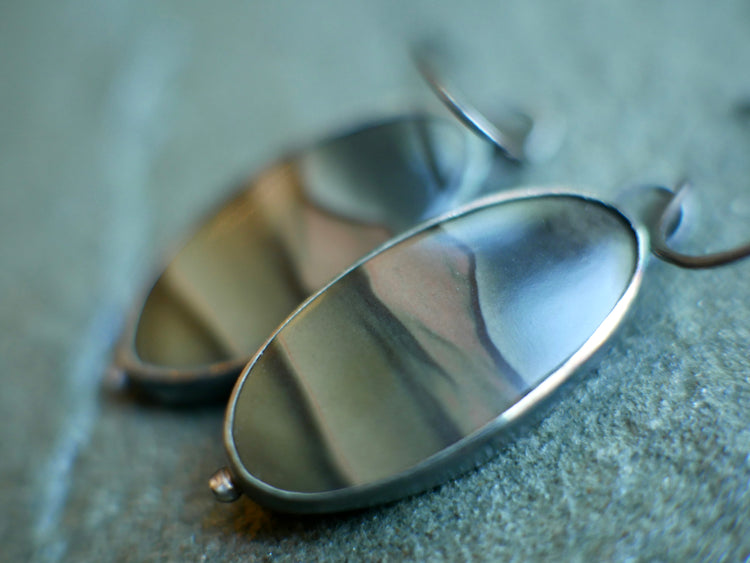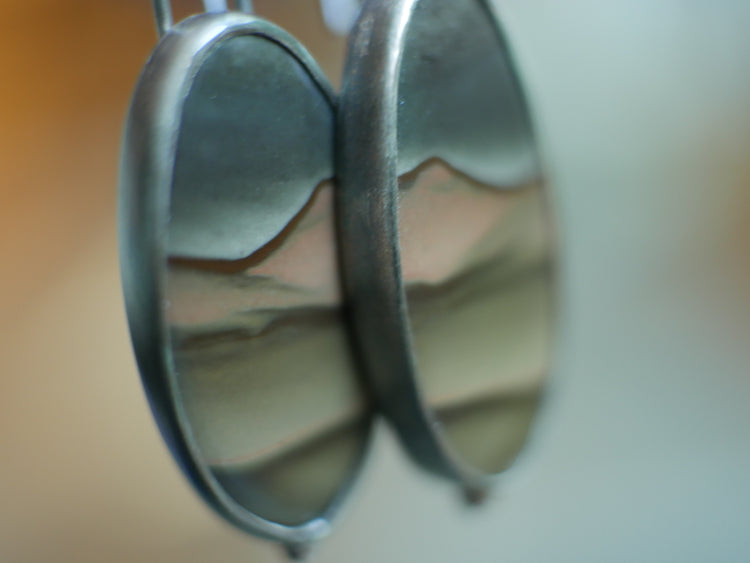 Reviews



So beautiful. The stone is like a dreamy landscape that's so peaceful to look at. I love how this artist puts the moon and/or sun behind it. really sets off the piece. I definitely will be back to buy more pieces! And the the shipping was so lightning fast!!!!
This is utterly beautiful and her packaging/presentation top-notch. Shall be a gift for my daughter!
My dendritic ring turned out to be even MORE AMAZING in real life. I love it so much! The work and detailing is so good. It's perfect!
Love my new earrings the stones are gorgeous and the workmanship is impeccable!
Today I received this unique and beautiful ring in Japan!! Thank you Melissa for shipping quickly . I will gaze at this ring all the time. Thank you !!