Classroom Treasures — A Slate and Pyrite Pair of Stud Earrings in Oxidized Silver
Regular price

Sale price

$218.00
If you are around my age, or older, do you remember one of the Teacher's classroom chores being that you need to take the chalkboard erasers outside to bang them out and rid them of chalk dust?
This was my favorite chore! We got to bang the erasers on the back of the school, and it felt like giant sponge art on an open brick canvas.
When I saw this raw edge slate with natural cubes of pyrite, my mind immediately went back to elementary school, and that big beautiful, but now relic of a chalkboard.
These Classroom Treasures, as I am fondly calling them, are about 0.5 inches in diameter. They have been wrapped in fine silver and backed on sterling, with sterling posts. Then oxidized using a natural method producing deep smokey colors. They then are finished with a sterling pair of comfort push backs.
Using recycled silver, as always.
Thanks for your interest in my work!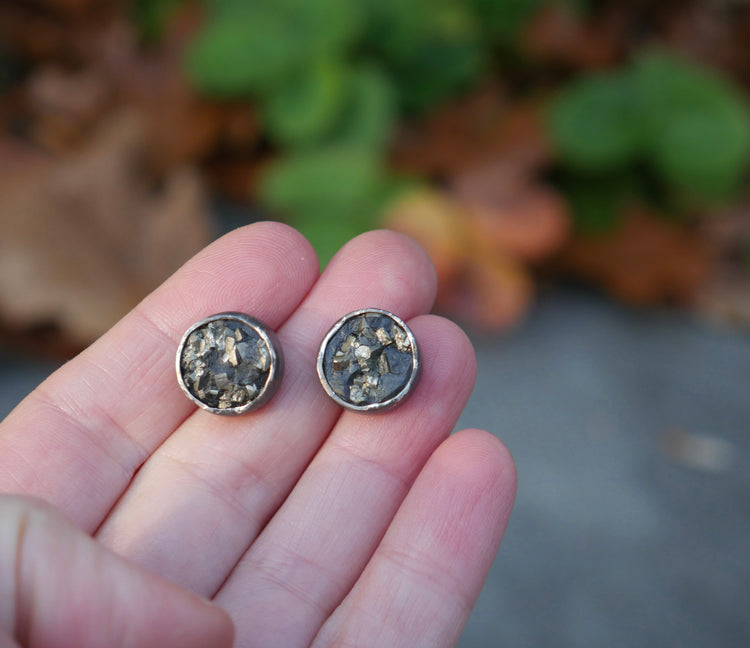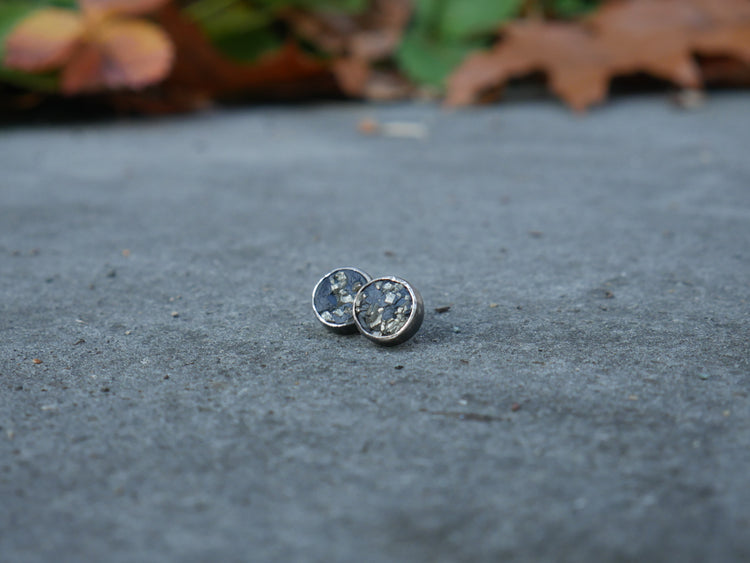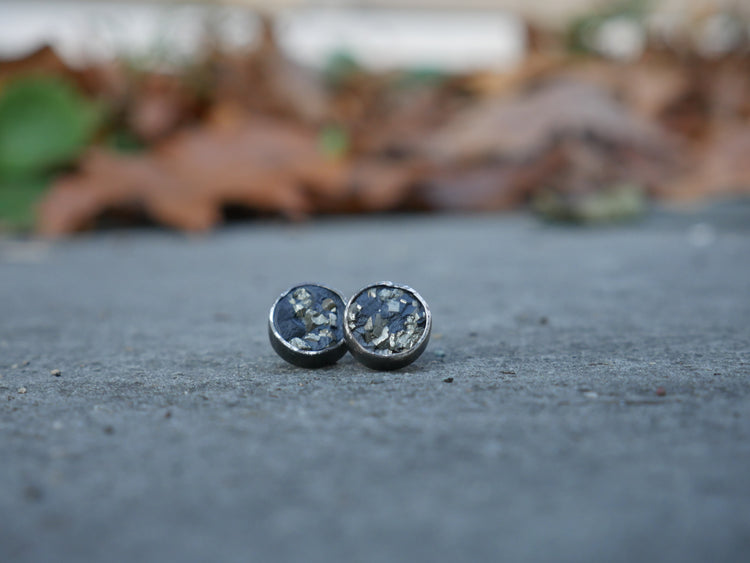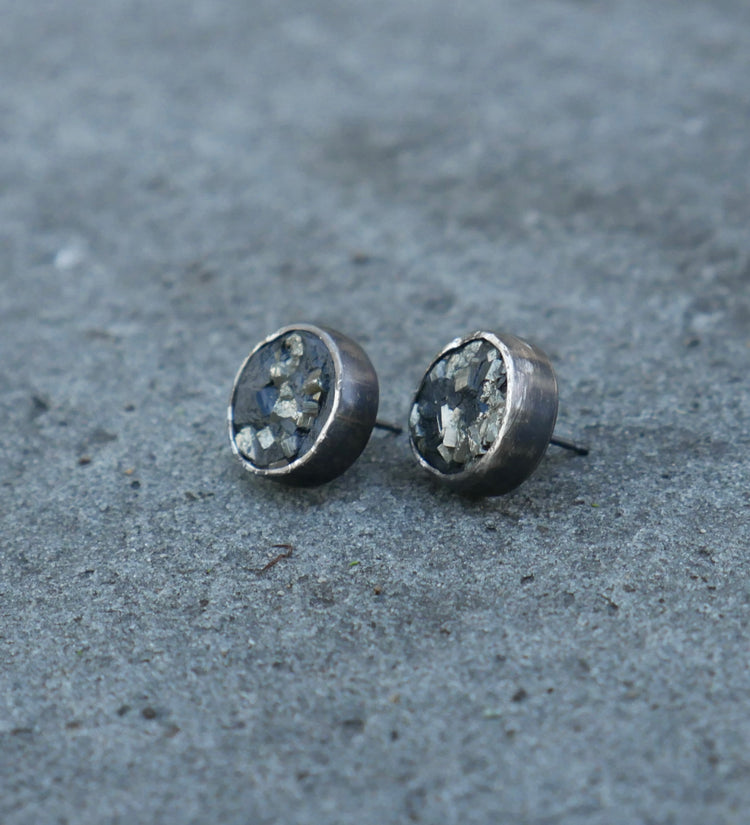 Reviews



So beautiful. The stone is like a dreamy landscape that's so peaceful to look at. I love how this artist puts the moon and/or sun behind it. really sets off the piece. I definitely will be back to buy more pieces! And the the shipping was so lightning fast!!!!
This is utterly beautiful and her packaging/presentation top-notch. Shall be a gift for my daughter!
My dendritic ring turned out to be even MORE AMAZING in real life. I love it so much! The work and detailing is so good. It's perfect!
Love my new earrings the stones are gorgeous and the workmanship is impeccable!
Today I received this unique and beautiful ring in Japan!! Thank you Melissa for shipping quickly . I will gaze at this ring all the time. Thank you !!