Swinging Stars — A Pair of Dendritic Agate Swinging Post Earrings in Sterling Silver
Regular price

$239.00

Sale price

$210.00
Part stud, part swinging ear bob.
These semi-milky and part transparent Dendritic Agate rounds, peppered with their starbursts swing from hand formed sterling silver circles. These circles are fixed to sterling posts, and the round bail connecting the stone to the sterling circle allows them to swing and sway with movement.
An adorable new style I am testing out. — These are the first!
Made with recycled silver, as my other pieces are. As a reminder, please do not submerge this pair in liquid, as moisture will get trapped behind the stone over time, causing a clouding effect.
These measure 1.25 inches in total length and are approximately 0.7 inches at their widest point.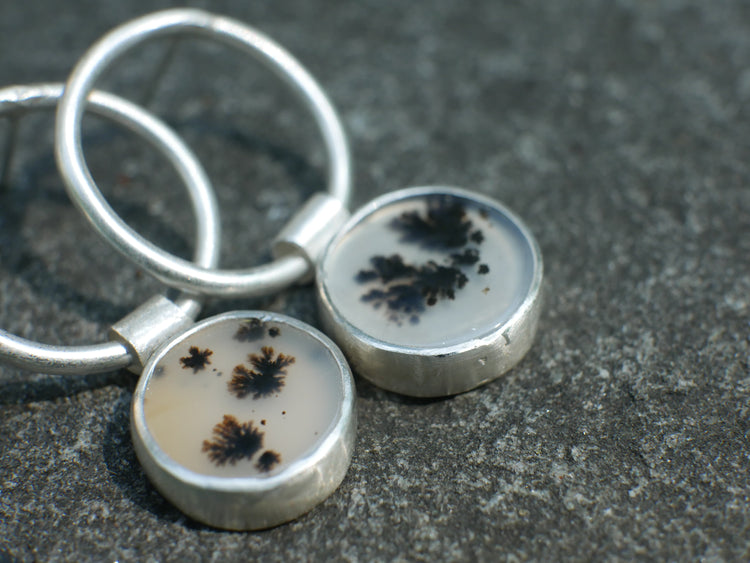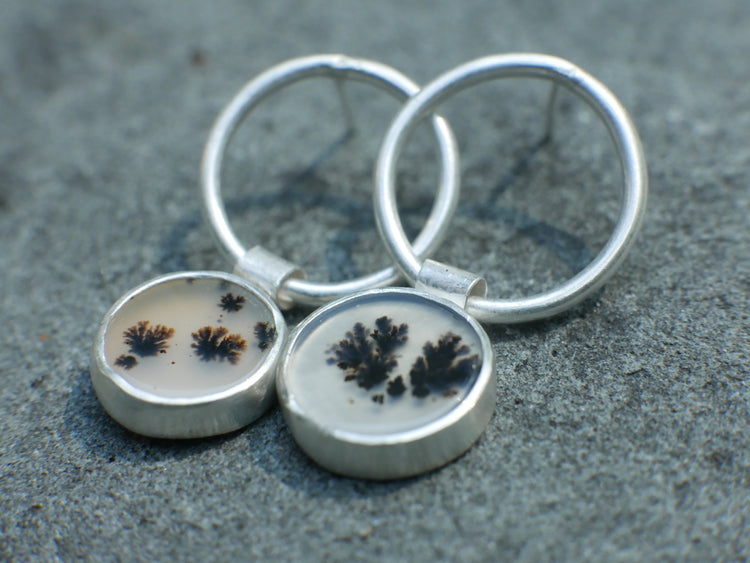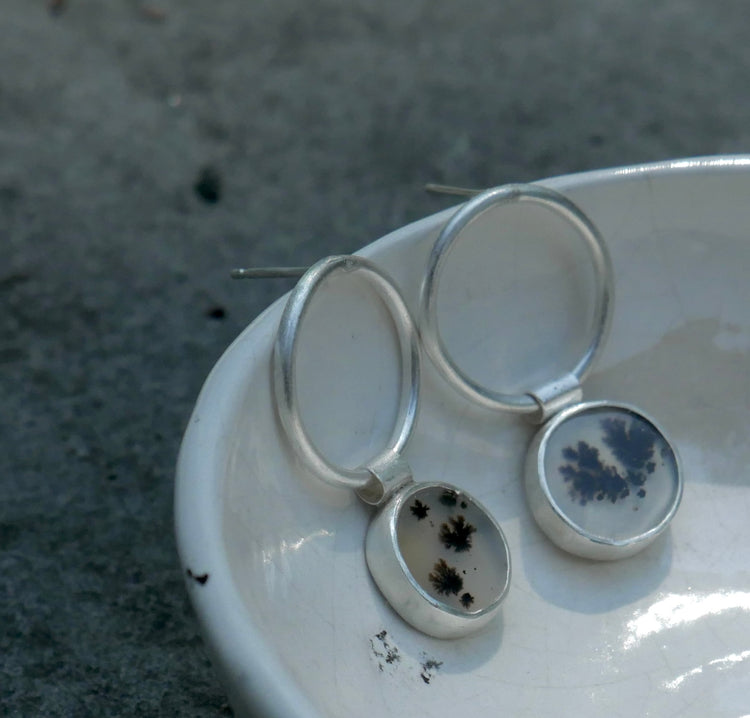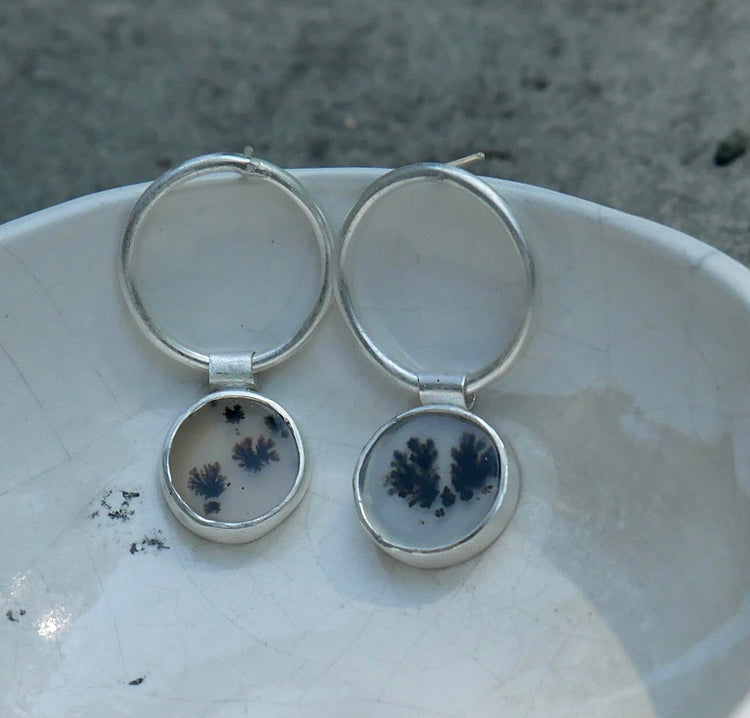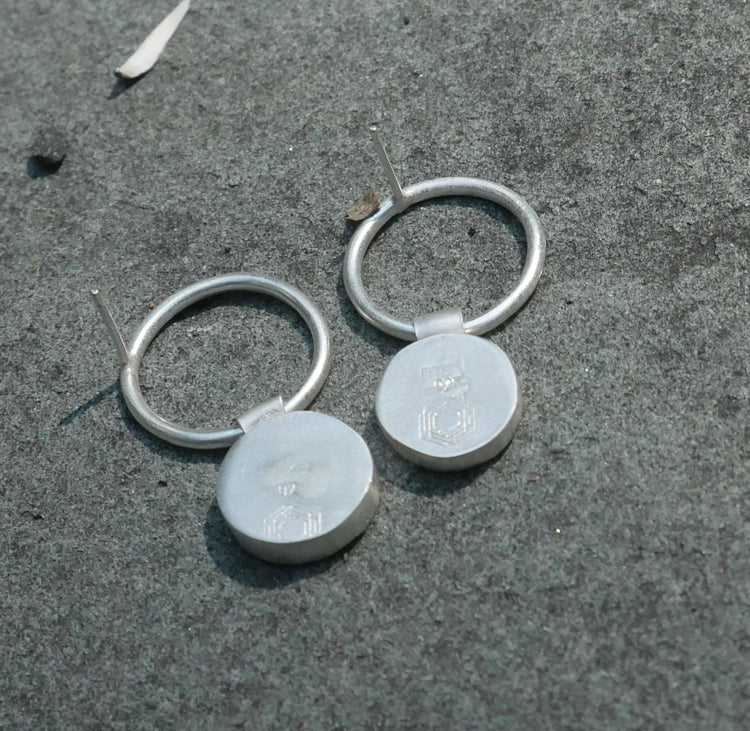 Reviews



So beautiful. The stone is like a dreamy landscape that's so peaceful to look at. I love how this artist puts the moon and/or sun behind it. really sets off the piece. I definitely will be back to buy more pieces! And the the shipping was so lightning fast!!!!
This is utterly beautiful and her packaging/presentation top-notch. Shall be a gift for my daughter!
My dendritic ring turned out to be even MORE AMAZING in real life. I love it so much! The work and detailing is so good. It's perfect!
Love my new earrings the stones are gorgeous and the workmanship is impeccable!
Today I received this unique and beautiful ring in Japan!! Thank you Melissa for shipping quickly . I will gaze at this ring all the time. Thank you !!