Martian Gold — An Astrophyllite Ring in Sterling Silver and Oxidized Brass — Sizes 7 to 8
Regular price

$238.00

Sale price

$149.00
Astrophyllite…. Quite rare and quite sought after by many collectors. (Not really gold from Mars, but you can see where I drew inspiration for the name!)
The flashy stripes of bladed minerals on the raw surface shining back at you in the light.
Wrapped in a brass bezel and set on sterling, then naturally oxidized using a non-chemical method.
This rounded style band is in the shape of a spiral, attached only at one end to give this ring slight movement. It would fit a size 7 the best, but could slightly be stretched to 7 3/4 or 8.
The face of the undulating and textured stone is 0.55 inches by 0.9 inches.
As a reminder, please no swimming, bathing or heavy exercise with this ring. Please no polishing or buffing as that will remove its lovely oxidation.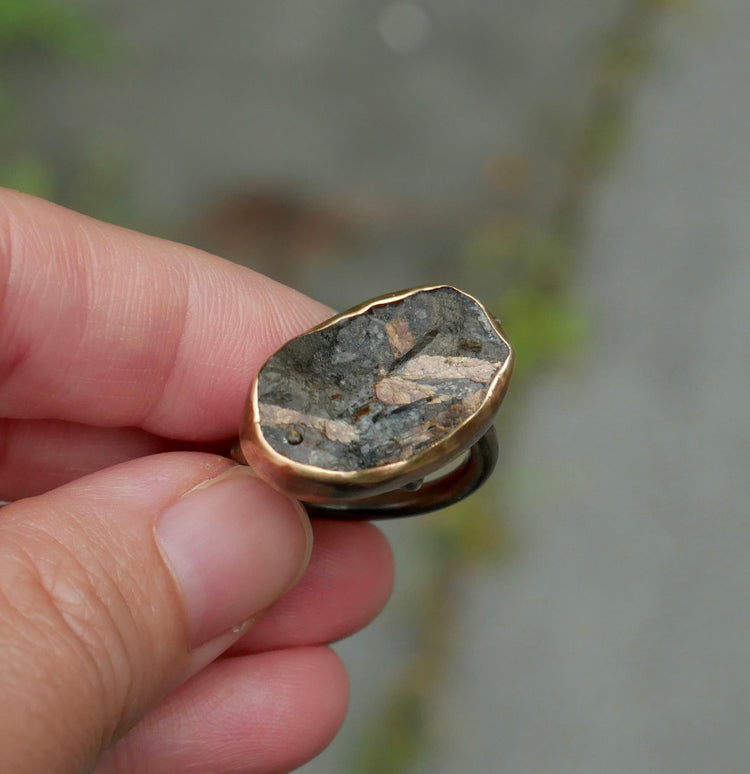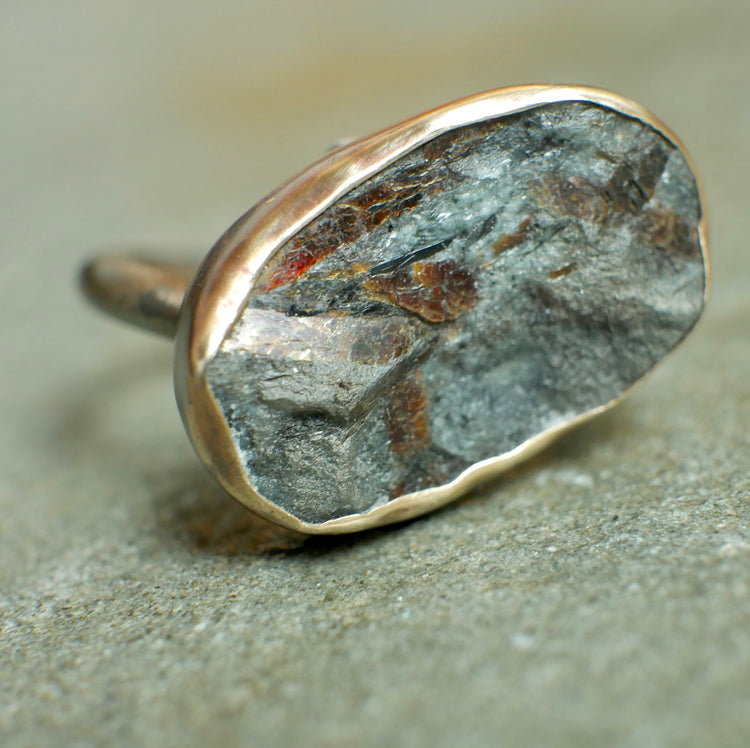 Reviews



So beautiful. The stone is like a dreamy landscape that's so peaceful to look at. I love how this artist puts the moon and/or sun behind it. really sets off the piece. I definitely will be back to buy more pieces! And the the shipping was so lightning fast!!!!
This is utterly beautiful and her packaging/presentation top-notch. Shall be a gift for my daughter!
My dendritic ring turned out to be even MORE AMAZING in real life. I love it so much! The work and detailing is so good. It's perfect!
Love my new earrings the stones are gorgeous and the workmanship is impeccable!
Today I received this unique and beautiful ring in Japan!! Thank you Melissa for shipping quickly . I will gaze at this ring all the time. Thank you !!