Frozen in Time: Violet Rain — A Bridewell Stone Ring in Sterling Silver and 14kt Gold — Size 7 1/2
Regular price

$319.00

Sale price

$235.00
It's nearly impossible not to go head over heals over this one.
Made from a bi-colored transparent Bridewell stone, this amazing little beauty has a violet color which it shares with an accompanying blue indigo hue. Feathering crystals have bloomed within.
Wrapped in Fine Silver and set upon a Sterling Silver band and backplate, this piece has a 14kt Gold Accent.
As a reminder, because this stone is transparent please do not submerge in liquid, as a cloudiness will form over time behind the stone.
The face of this ring measures 0.75 inches across by 0.5 inches high.
The Sterling Band is half round style and would best fit a size 7 1/2.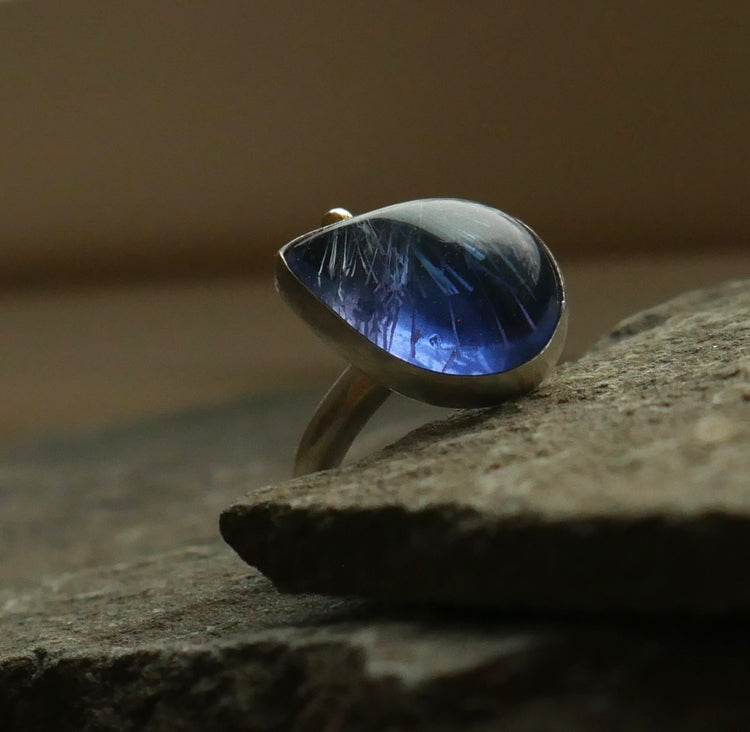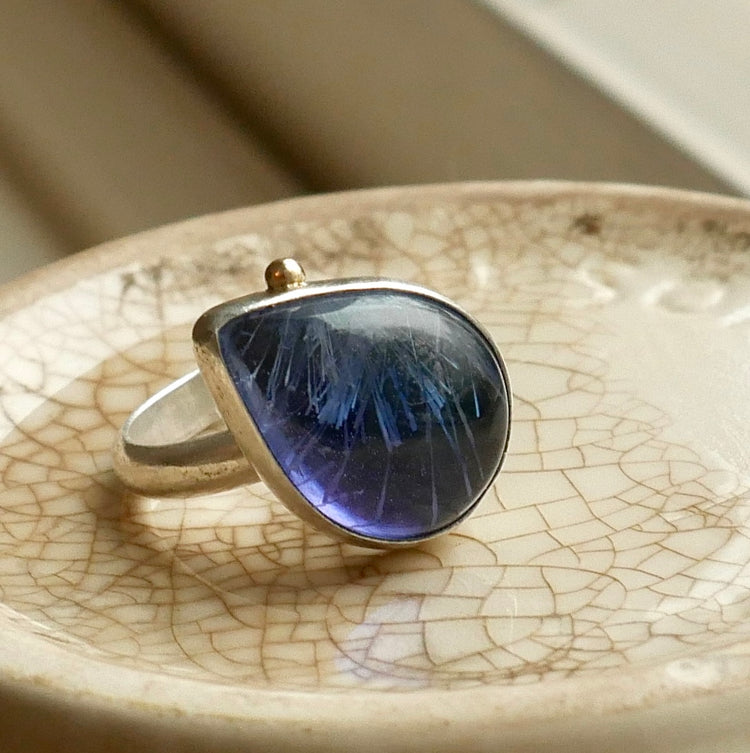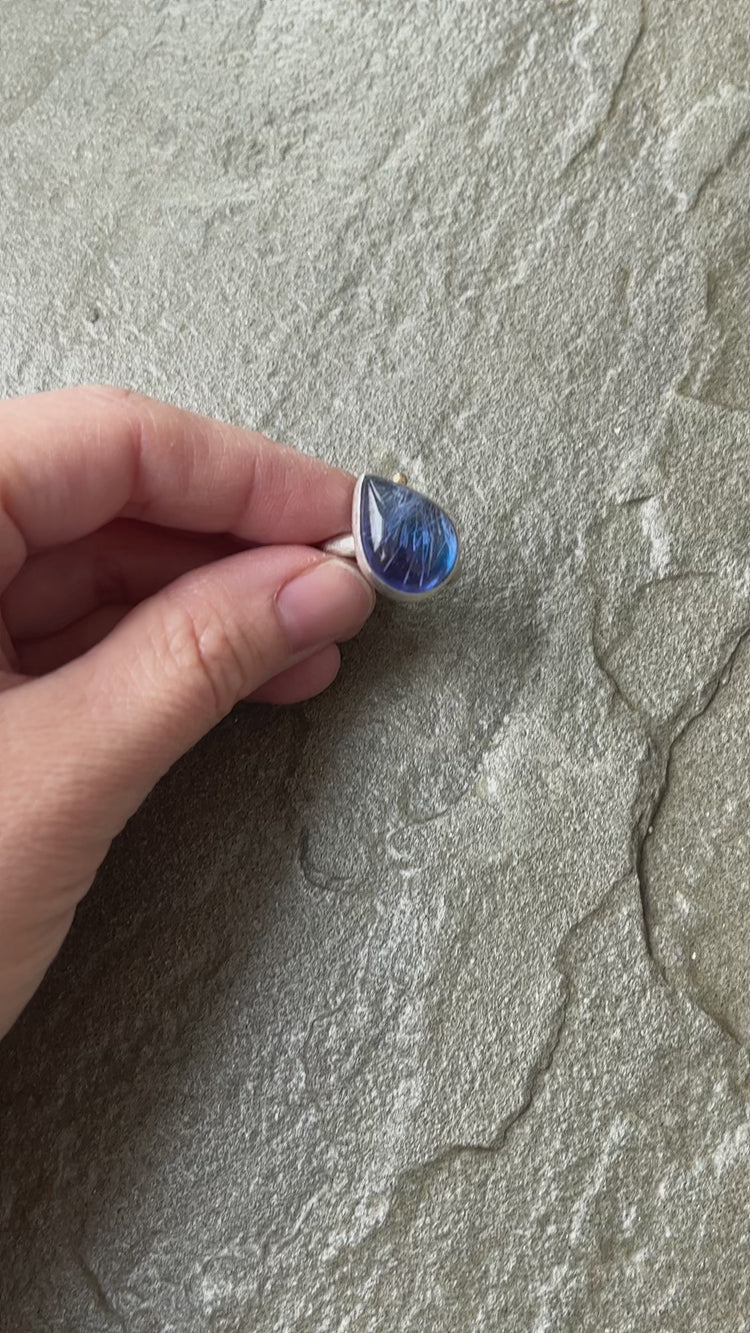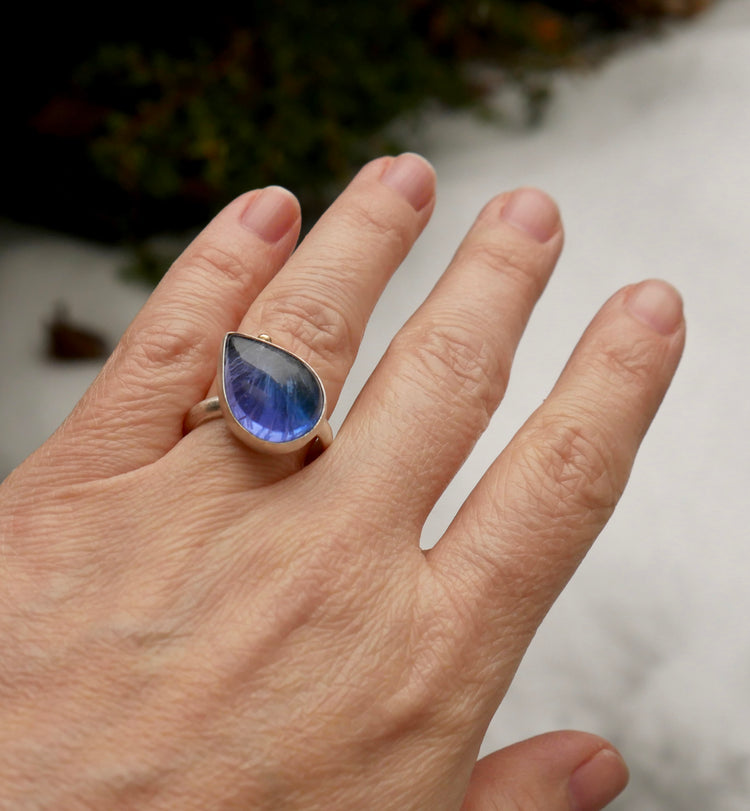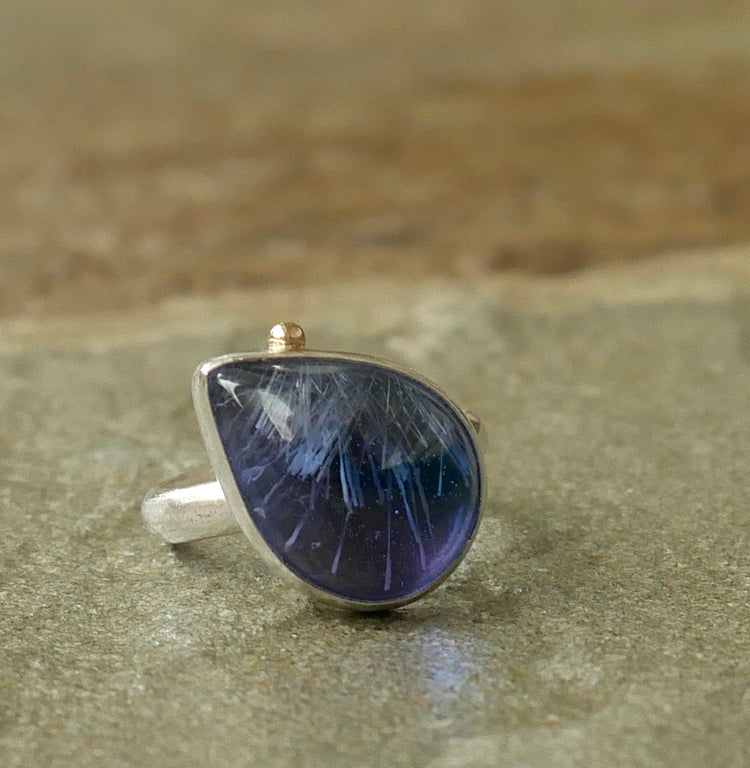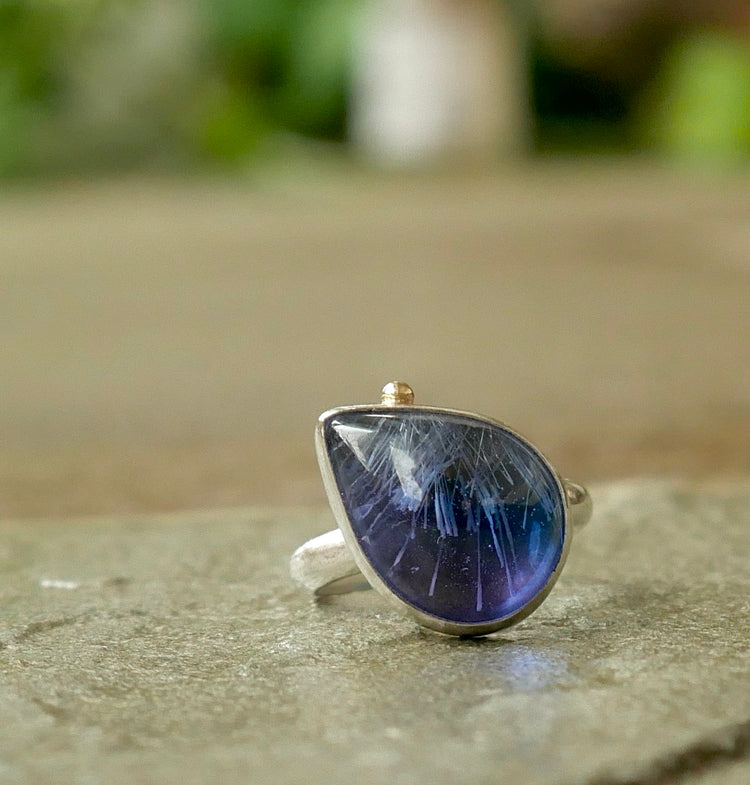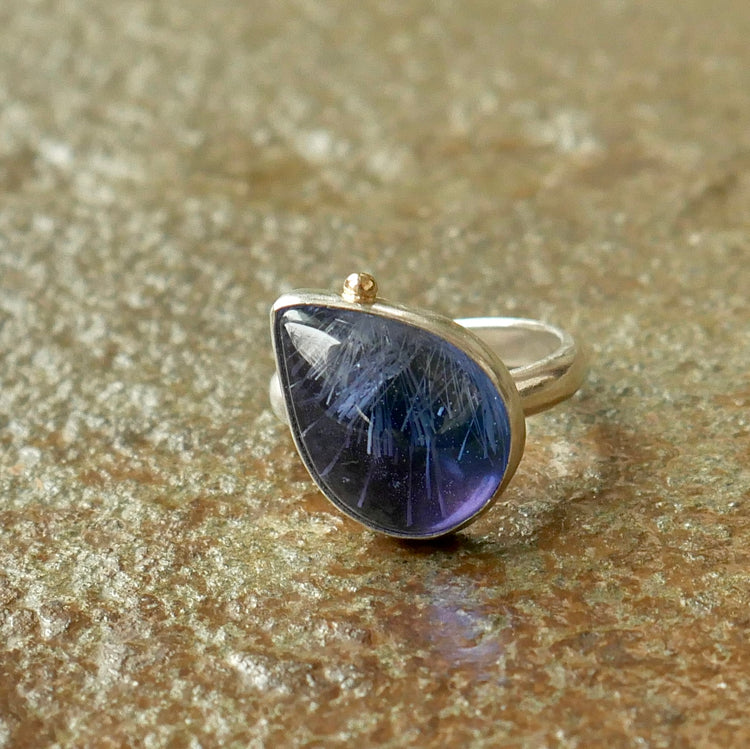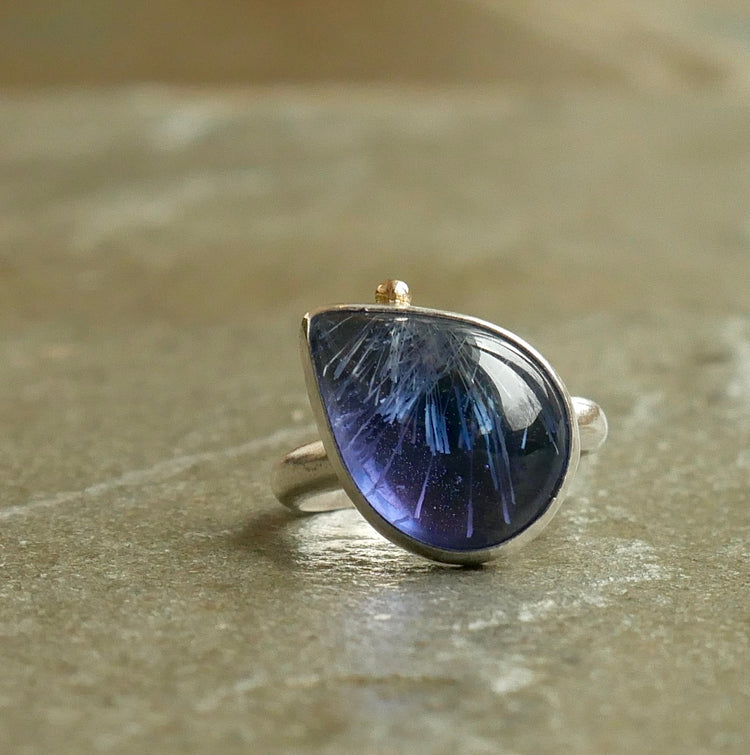 Reviews



So beautiful. The stone is like a dreamy landscape that's so peaceful to look at. I love how this artist puts the moon and/or sun behind it. really sets off the piece. I definitely will be back to buy more pieces! And the the shipping was so lightning fast!!!!
This is utterly beautiful and her packaging/presentation top-notch. Shall be a gift for my daughter!
My dendritic ring turned out to be even MORE AMAZING in real life. I love it so much! The work and detailing is so good. It's perfect!
Love my new earrings the stones are gorgeous and the workmanship is impeccable!
Today I received this unique and beautiful ring in Japan!! Thank you Melissa for shipping quickly . I will gaze at this ring all the time. Thank you !!