Forest Magic — A Moss Agate in Oxidized Silver Pendant Necklace
Regular price

$225.00

Sale price

$128.00
Splotches of deep olive green peppered throughout this moss agate specimen. The richness of the oxidized silver accentuating the warm hues of the stone.
The oxidized silver pendant; a blend of fine and sterling silvers. Further accentuated by sterling silver detailing around its base. Hanging from a satellite style oxidized silver 18" chain.
As a reminder, please no submerging this piece in liquid as a haziness will form over time behind the transparent portions of the stone.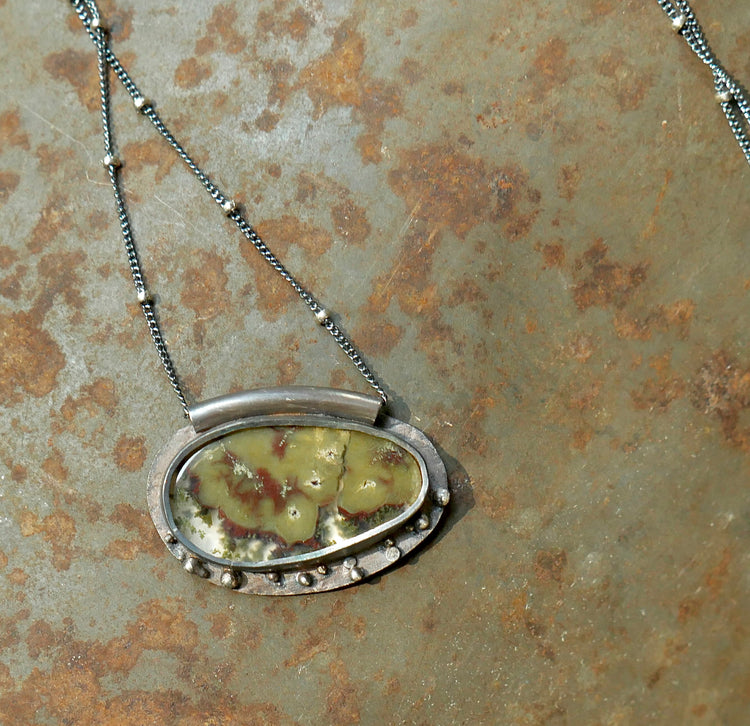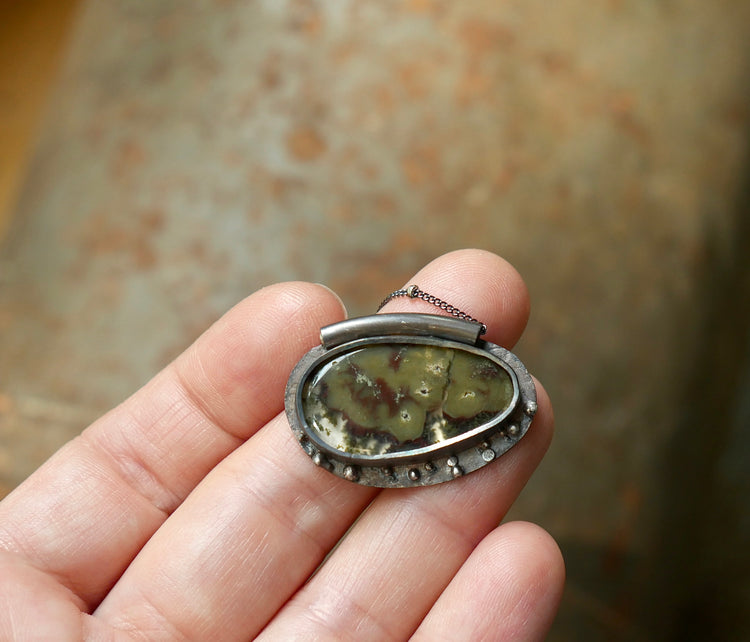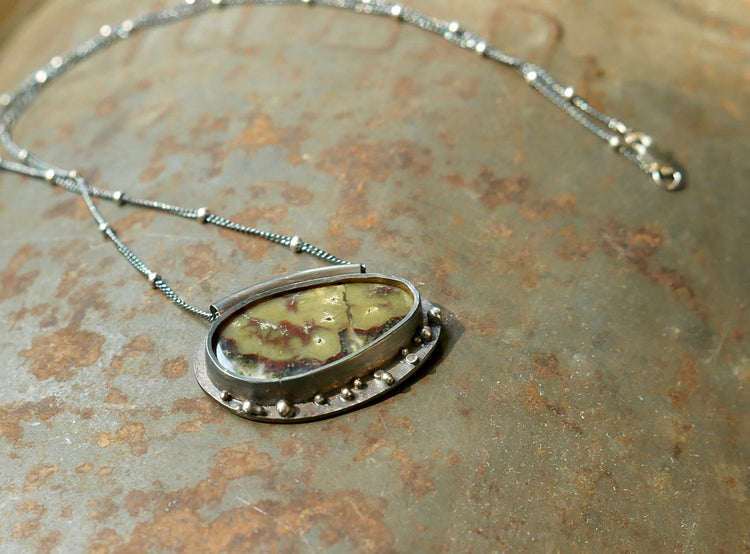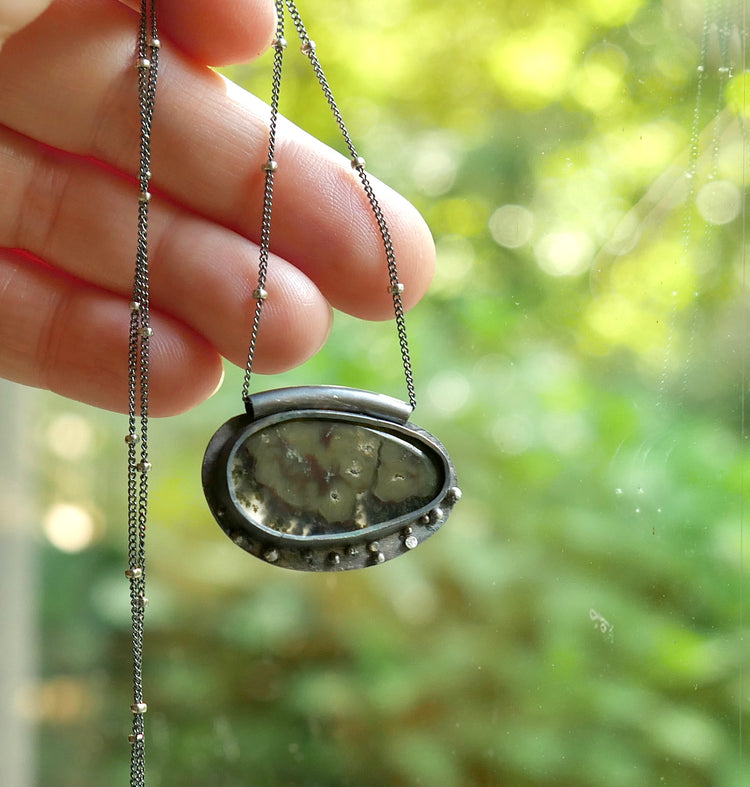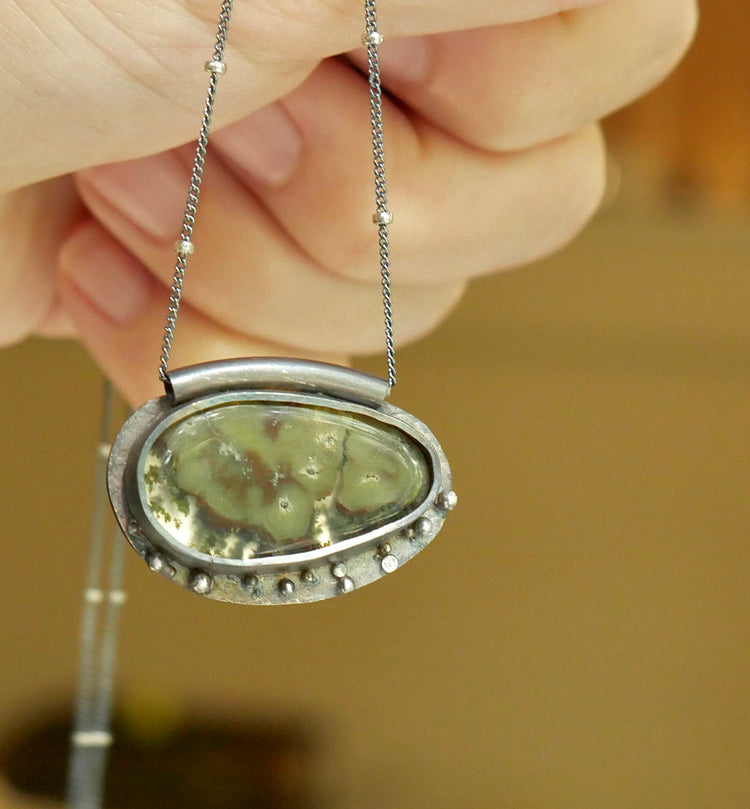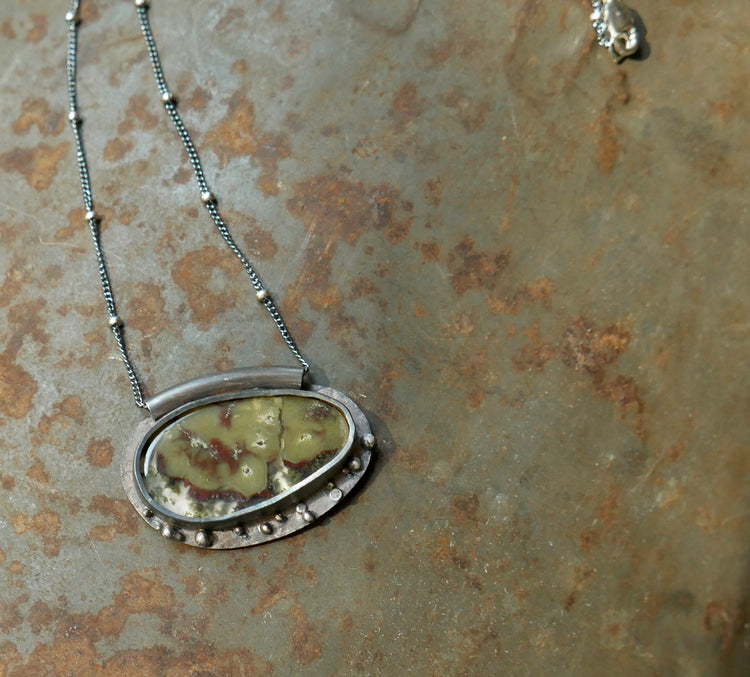 Reviews



So beautiful. The stone is like a dreamy landscape that's so peaceful to look at. I love how this artist puts the moon and/or sun behind it. really sets off the piece. I definitely will be back to buy more pieces! And the the shipping was so lightning fast!!!!
This is utterly beautiful and her packaging/presentation top-notch. Shall be a gift for my daughter!
My dendritic ring turned out to be even MORE AMAZING in real life. I love it so much! The work and detailing is so good. It's perfect!
Love my new earrings the stones are gorgeous and the workmanship is impeccable!
Today I received this unique and beautiful ring in Japan!! Thank you Melissa for shipping quickly . I will gaze at this ring all the time. Thank you !!